No one ever said I'm looking forward to ac repair in Dickinson this summer. That's why I thought it might be nice to know how to help avoid it with these tips.
1. Replace your air filters regularly.
Your ac needs to breath and a clean air filter helps allow it to get better air flow improving it's effectiveness which in turn can reduce run time.
2. Turn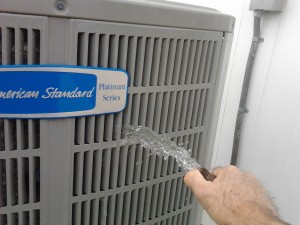 off the power and gently rinse your outdoor unit.
Rinsing away the dirt, removing items that may block air flow around your air conditioner and keeping the grass cut are all ways for the outside unit to be able to breath which again can reduce run time.
3. Utilize a programmable or WiFi (remotely controlled) Thermostat.
Allowing the temperature in your home to rise while no one is home reduces run time and so adds life to your system. Often I recommend no higher than a setting of 82 degrees so as to not have a long recovery time.
4. Have a professional do an annual A/C Check Up.
Often the previous 3 steps are performed and discussed as well numerous other beneficial procedures that are helpful to the longevity of ac system and the investment made in the ac check up is often recovered in energy savings.
To help avoid ac repair in Dickinson this summer;
Contact  AirVantage at  409-925-6171 or 281-704-2625 to arrange for a check up today
On line at http://www.AirVantageCo.com