Here are just a few AC Service Tips for realtors to consider when taking on a new listing that should help things go a little smoother when it comes to AC and Heating systems.
Make sure the outside units are clear of debris, objects, grass, hoses and dirt. A tidy and rinsed off ac unit is more attractive as well as functional.
Take a moment to install a new air filter and vacuum the return air grill. This also helps with aesthetics as well as efficiency.
With the AC system running on warm day there should not be water dripping from the pipe protruding from the eve of the home (for indoor units located in the attic). This should be corrected before showing the home.
If the home has an efficient AC system then Summertime energy bills are likely to reflect that. If so then that may be a point that should be brought attention to in the description of the property.
If a buyers agent should call and claim the AC is nonfunctional then you as the listing agent may want check or suggest checking to be sure that the power switch in the attic did not get inadvertently turned off. Also checking the thermostat and breaker panel may be another simple fix before having to contact an AC professional.
Last but not least, if you should have any questions or concerns feel free (literally-no cost to call me) to call John at AirVantage 409-925-6171 or 281 704 2625 because I absolutely enjoy talking to folks about Air Conditioning Service and Air Conditioning Repair.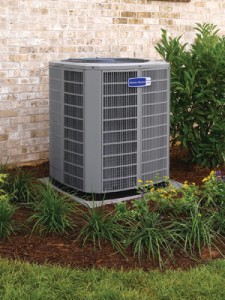 AirVantage web site- http://www.AirVantageCo.com