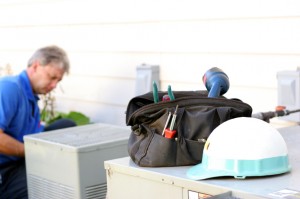 AC Repair Service For League City Area Residents

Serving League City, Webster, Clear Lake, Friendswood, Pearland, Dickinson, Santa Fe and Galveston, Texas.
Financing Available

Google ***** "Had a unit that was on is last leg John came out and helped me keep it going as long as we could. Low and behold it crashed on a Sat morning around 8:30 and by 2pm there was a new unit installed outside and we were back up and running. If you get a new unit go with American standard my 3000 sq ft house went from 80deg to 72 deg by 7pm and we're back being comfortable thank you John I can't wait till new ducts are installed oh yea my house cooled that fast and I have 4 damaged ducts from rat damage." G Lorenzo Dickinson, TX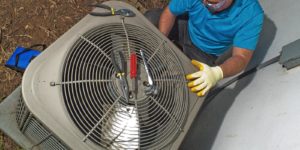 AirVantage is known for reliable residential and commercial air conditioning check-ups and repair services. We take pride in being knowledgeable on all the latest air conditioning & heating technology, trends and techniques and our years of experience to provide a complete HVAC service to all of local customers.
AirVantage technicians are licensed, bonded and insured, and we only employ reliable, honest and skilled workers to represent our company. You can sit back without any stress once you've hired us and be assured that you are in professional hands.
AirVantage technicians will arrive at your location with fully equipped service vehicles for almost any HVAC task.  You'll get the job done quickly and efficiently.
No project is too big or too small, and we carry out each job with the same diligence and professionalism regardless of the size of the job.
Prior to starting the job we will provide you with a quote that will detail all of the tasks that need to be completed, any required parts that will need to be purchased and a estimate of the time needed to complete the repair. The last thing we want is for there to be any nasty surprises on pricing for you once the job has been done.
AirVantage has worked very hard to earn the reputation that we have in your service area and we'll do whatever it takes to keep that great reputation intact! We're not happy until you, the customer, are happy and that is our guarantee!
AC Repair Service League City TX & Nearby Communities
Fast - Professional - Affordable
Contact us NOW at (409) 925-6171 and schedule your service appointment a per-season check up or...ac repair emergency? We are competitive with other ac repair service company's prices, and will hard to explain the details of your service problem and we service all air conditioning makes and models.

At AirVantage, we work hard to earn your trust and want you to feel comfortable and happy to recommend our air conditioning repair service to your family & friends in the League City area.
Financing For New Air Conditioning System Is Available Learn More
Special Offer- Mention "HVAC" when our dispatchers answer and receive $20 OFF your next service call!
Get to know your area's most trusted heating and cooling professionals.
For Fast AC Repair Service In League City at an affordable rate - or a FREE estimate on a system replacement - call AirVantage Cooling & Heating today (409) 925-6171 or (409) 704-2625.

Licensed By The State Of Texas TACLB14421E
Contact Us
Licensed By The State Of Texas TACLB14421E
AirVantage Cooling & Heating Services
2600 South Shore Blvd. Suite 300 League City, TX 77573, League City , Texas, 77573
Call Us: (409) 925-6171
airvantageco.com