Be ready to beat the heat this summer with an A/C check up
Getting an A/C check up early in the season is the best way to help prevent the need for ac repair in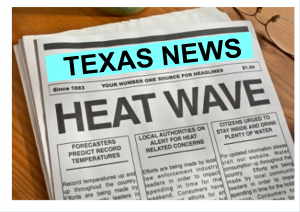 league city and it can also help save electricity, reducing the amount you pay in utility bills. The savings in utility bills can often surpass the relatively minor initial investment  of the A/C check up.
Then there's the simple issue of peace of mind. No one ever said  " I like it when my a/c  is broken".  With that in mind, getting an A/C check up is a much better alternative  to an unexpected break down. Relieve yourself of the possible frustration of the need for an ac repair in league city this season by calling  AirVantage  today  at  281-704-2625.
Some of the more important points of our A/C check up include checking and flushing the drain lines and testing the refrigerant levels as well as 10 other tasks that are all included for one low price.
If however you need ac repair in league city, call right away cause chances are we are doing ac repair nearby and can be by your place fast to get you cool and comfortable again quick.
On the web at- http://www.AirVantageCo.com