Air Cleaning Systems for Healthy Homes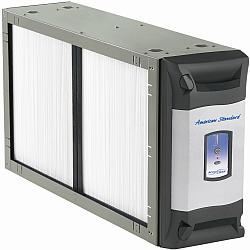 Air Cleaning Systems For Home & Office

Is The Air In Your Home or Office making you sick? You may not realize the importance of clean, healthy air in your living or working space, but recent studies show the advantages of healthier living through Clean Air systems.
Financing Available... Learn More
Call The Air Cleaning Systems Professionals For League City, Clear Lake, Friendswood, Pearland, Dickinson, and Santa Fe, Texas for super fast clean air purification system installation & repair service.Call us today for a Free consultation... 409-925-6171

When you want fresher, cleaner, healthier indoor air for you and your family, Airvantage Cooling & Heating has the solution: air cleaning systems from American Standard that clean and purify the air.
These systems are affordable and efficient, and will greatly improve home air quality while removing dust, pollen, mold spores and other harmful airborne elements.
Does anyone in your home suffer from allergies, breathing or respiratory problems? Have you noticed an excess of dust inside your home?
Call the AirVantage air purification experts and have them help pick a system that gets year-round results. Not only will your air be healthier, but you'll enjoy lower energy bills as your heating and air conditioning system runs more smoothly and efficiently.
Did You Know That Your Family Is Breathing In More Allergens Than You Think?
Today's homes are better insulated, tightly sealed and use less energy. Unfortunately, this also seals in humidity, dust and other indoor pollutants. In many cases, the quality of air inside a home can be worse than it is outdoors.The American Standard AccuClean is the most effective whole-home air filtration system on the market. Since it removes up to 99.98% of allergens from the filtered air and catches particles down to .1 micron in size, AccuClean is 100 more times more effective than a standard one-inch throwaway filter.
Get a complete, quality air cleaning system from the area's most trusted air purification partners... AirVantage & American Standard.

8 Great Reasons To Purchase Your Air Cleaning System From AirVantage:
AccuClean Whole-Home Air Cleaning Systems from American Standard Heating & Air Conditioning

Clean air for the entire family- great for pets, too.

Discover how it feels to breathe 99.98% clean filtered air

Whole-home Air filtering systems

8 times more effective than a standard 1-inch throwaway filter

Delivers clean air and more of it

Reusable filter can be cleaned by vacuuming

Catches particles down to .1 micron in size
For a FREE indoor air quality evaluation, call Airvantage Cooling & Heating today (409) 925-6171 or Text... (409) 925-1234.
Contact Us
Licensed By The State Of Texas TACLB14421E
AirVantage Cooling & Heating Services
2600 South Shore Blvd. Suite 300 League City, TX 77573, League City , Texas, 77573
Call Us: (409) 925-6171
airvantageco.com