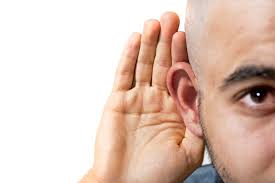 Are You Hearing Any Of These Noises AC Systems Make?

Banging. Clanking. Clicking. Buzzing. Squealing. Humming. Chattering. Screeching.
If You're Hearing Any Of These Noises In Your AC System, it's time to schedule a check up with AirVantage. Tap to Schedule
Banging could signal that there's a loose or broken part.
Screeching high-pitched whistling requires immediate action. Shut down your air conditioning system & call AirVantage right away. This could be a refrigerant leak that can threaten human health or cause major damage to your ac system and the environment.
Clanking can be telling you there's a loose or out-of-balance part.
Humming noises generally are not serious, however they signal that something inside your system might be failing.
Buzzing can mean several things like refrigerant leaks or the outdoor fan motor is loose or about to fail.
Clicking of electrical components can lead to start-up or shutdown problems.
Squeeling is an indicator that the outdoor fan motor or indoor blower motor might be starting to fail.
Chattering noises can mean that your air conditioner is starting to deteriorate. Rattling sounds can mean the same.
Caution: The Noises AC Systems Make are often overlooked. It's common to just get used to these odd sounds and not do anything about the noises you hear. However, the consequences of ignoring these sound signals can lead to expensive repairs or replacement of major HVAC components.
If you hear any of these air conditioning system noises and they're louder than normal, they might mean poor duct design, loose parts or loose mounting brackets,  unbalanced blowers or fans.
The simple fact is that some air conditioners were not designed & manufactured with sound control in mind. There's usually a penalty in the long term for taking the cheapest route when replacing AC system parts or the entire system. Consider American Standard parts and systems.
In addition, there are five general aspects of comfort that a quality air conditioning company should pay attention to. Many are quite obvious, like:
Operating Efficiency, Temperature, Humidity, Air Cleanliness, & Sounds.
AirVantage recommends taking time and listen for noises your air conditioning system is making. It doesn't matter if it's on heat or cooling. Just listen for sounds that may be signaling an upcoming problem.
By the way… today is the best time to call and schedule AirVantage for an AC system check-up. While you're having a check-up, be sure to talk with your AirVantage technician about what can be done to improve the sound quality of your system.
AirVantage
409-925-6171
Fast AC Repair Service for League City, Webster, Friendswood, Pearland, Santa Fe, Clear Lake & Texas City.