The Benefits Of Variable Speed Air Conditioning Systems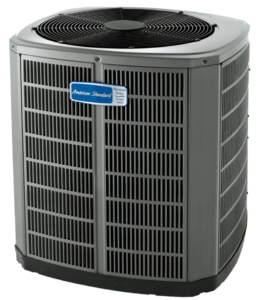 Variable-speed air conditioning systems are one of the best ways to save energy and improve the air quality inside your home or office. They save energy and make your home cooler and more comfortable.
Normally, you would think that because your air conditioner runs more, it uses more energy, right?
This isn't the case…
The truth is… manufacturers of variable-speed air conditioning systems have proven that these variable-speed systems do save money and produce a higher level of comfort. Engineers have solved the problem by designing a system that uses less electricity when running at a lower speed.
Furthermore… because a variable-speed air conditioning system does a better job of controlling the humidity inside your home or office, it allows people to feel more comfortable at a slightly warmer temperature. Few people realize they can be comfortable at a higher temperature because of the lower humidity inside their home. This is another reason these systems save energy. The compressor runs at a slower speed saving money.
Tip- Whenever you leave you're home, program your thermostat to a warmer temperature. You'll be amazed at how comfortable your home will feel when you get back.
How Different Air Conditioning System Work
Single-stage. This air conditioner can only run at full power. It's either on or it's off.
Two-stage. This air conditioner can run at full power or at about 60 to 70 percent of its maximum capacity.
Variable speed. This AC system can run at many different capacities, depending on what your AC system needs to do to maintain your home's desired temperature.
Call John Now and Discuss The Benefits Of Variable Speed Air Conditioning Systems… 409-354-1234.
Why Switch From A Single-Speed System To A Variable- Speed System
The benefits of variable-speed air conditioning systems include:
*  Reduce Your Energy Costs: Variable speed technology improves HVAC energy efficiency by enabling longer, lower-speed operation, and decreasing electricity use. Single-speed systems waste energy by frequently turning on/off and running at full speed. Conversely, variable speed systems consume less electricity and operate at total capacity only when necessary, which reduces energy bills and promotes environmental sustainability.
* Improved Air Quality: Variable-speed heating and cooling appliances significantly improve indoor air quality due to their continuous filtration and variable-speed fan motors, which capture more pollutants like pet dander and dust. Longer run times of variable speed systems also give filters more time to trap unwanted contaminants, reducing the risk of respiratory problems.
* Comfort All Year-Round: Variable speed technology delivers customized comfort by regulating room temperature while reducing energy consumption. The air handler operates at full speed until the indoor air reaches a comfortable temperature and then decreases its rate of output to maintain that temperature throughout the day, resulting in consistent comfort with fewer hot and cold spots.
* Noise Level Reduction: Variable speed heating and cooling systems operate quietly with gradual speed increases for customized comfort without distracting loud noises. This is especially important for those who work from home or have energy-filled children.
* Dehumidification: As a variable-speed HVAC system runs for an extended period, it has the capacity to eliminate more moisture from the indoor air. This could result in an enhanced equilibrium between temperature and humidity levels, contributing to a more comfortable indoor environment.
When it comes to variable-speed air conditioning systems, these are the benefits that are most important to look for. With so many different options available, it is important to find one that is best for your needs.
The main downside to using one of these systems is the upfront cost. The entire system, including the thermostat, furnace, cooling coil, and outdoor unit, all need to be replaced as a matched system. This, in itself, does have a benefit since the entire system has been replaced. it will remain reliable for years to come.
Learn How American Standard Variable Speed air conditioning systems keep you cooler and save energy.
In our opinion, the benefits of variable-speed air conditioning systems far outweigh these drawbacks. They provide a much more comfortable and efficient home with great temperature control. Plus, they can be operated by anyone, which is a huge plus.
Call John at AirVantage Air Conditioning & Heating Services and have a discussion about keeping your present system or how a new variable-speed AC system might be a good investment for your home at 409-354-1234 or go to our contact form