In the Houston & nearby Gulf Coast Areas, there are 3 ways to heat your home depending on the utility service you have

available. 
At AirVantage we are equipped to install the latest heating technologies that result in lower energy bills and clean living. Contact us today for more info on cost and availability. We are an American Standard dealer in League City Texas, serving all areas of I45 South. Call Now… 409-925-6171.
Natural Gas Furnace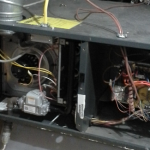 Natural gas is the most inexpensive fossil fuel available, which can make a difference in your monthly energy bills. It's Clean-burning  & is the most efficient-burning fuel around, so there is little-to-no soot or other type of mess created by natural gas.
Natural gas furnaces have a long use expectancy and can last more than 30 years. We like natural gas heating systems because the average life of a furnace is around 15 to 30 years and are energy efficient. Call AirVantage to set up a regular system check up and your system should easily last over 15 years.
Electric Heating System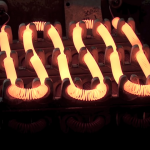 The benefits of an electric furnace are 1) they heat the house quicker than gas and oil furnaces. 2) Popular opinion believes because of the absence of combustion they are safer and environmentally friendly. 3) Electric furnaces make very little noise too.
An electric furnace also costs a lot less than gas and other types of furnaces. They have a long lifespan of 20 to 30 years. The price along with their lifespan makes them very affordable.
Heat Pump Systems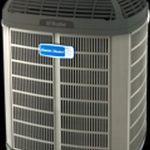 In the market for a new HVAC system? Possibly you've heard about heat pumps. You might be wondering if they're a good option for the Houston area climate.
At AirVanatage, we can recommend an American Standard Heat pump installation. Heat pumps are a great option because they provide Texas homeowners with the following benefits:
They provide both heating and cooling
They provide lower heating costs
They're more cost-effective to replace
Have more Heat Pump questions? Call John at 409-925-6171 and schedule a no cost consultation.
So, How will you stay warm this winter?
By far… the most energy efficient way to heat your home in Southern climates is by gas furnace. The relatively low price of natural gas, its ability to heat the air effectively, and it's abundance make it a smart choice. The modern gas furnace technology continues to improve and includes safety controls to make sure that it works safely and is engineered with safety devices that in case of failure can shut itself down.
If you have natural gas available at your home, AirVantage highly recommends that you consider a modern gas furnace. Read More about safety controls in modern gas heating systems.
There you have it; 3 ways to heat your home. If you have any questions concerning which system is best for your specific situation, call John at

Air

Vantage

Heating & Cooling.
We have our service vehicles and technicians in all areas of the I-45 corridor including League City, Kemah, Clear Lake & Webster as well as Galveston, Santa Fe, Pearland, Friendswood and Texas City.
Need Fast Professional Service… Contact AirVantage Today! 409-925-6171