If You Want to know How To Increase The Lifespan of Your HVAC System In 2022, The Team At AirVantage Is Providing This Checklist For Maximizing The Lifespan Of Your HVAC Equipment.
Have A Question? Please leave a message at 409-925-6171 or tap the green phone icon.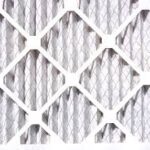 AC Filters…  Invest just a little more on the new high-efficiency pleated filters. They help because they have an electrostatic charge that works like a magnet to grab the tiniest particles — even those that carry bacteria.
Frequent filter changes… Check it monthly. If it looks dark and clogged, go ahead and change it, but don't wait to change more than 90 days. If you have pets, you'll probably need to change every month.
Back or side yard condenser… There should be at least two feet of clearance around outdoor air conditioning units and heat pumps.
Remove debris…  Leaves, pollen, branches & paper should be removed from the top and sides of outdoor HVAC units and heat pumps. If you can remember, a 2 minute wash down will help remove dust and grass trimmings.
Inspect insulation of refrigerant lines… You can find these lines coming from your outdoor condenser leading into the house. They are usually covered with a black foam. If you see an area where a weed eater may have removed insulation, replace if missing or damaged. Most hardware stores stock them.
Make sure unit is level…  It's important to check the slab your outdoor outside AC unit sits on to make sure it's level. It's simple to do by placing a level on the slab and make sure the level bubble aligns with the center mark. if not level, you can usually level pretty easily by adding gravel under the slab.
Avoid ceiling and possible interior water damage… Our team at AirVnatage recommends pouring a cup of bleach mixed with a cup of water down the air-conditioner condensate drain.  You can find this in the attic by your AC system. See the pic. This maintenance item will help prevent the buildup of mold and algae, the chief culprit for water damage.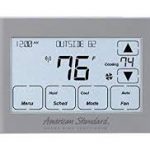 Install a modern thermostat… These are quite easy to install and can be found at most hardware stores. You can find dozens of YouTube videos that will guide you through installation or just call us at AirVantage. While there, we can do a complete seasonal check up for you.

Monitor your HVAC room air registers… it's best to not close more than 20% of a home's registers.  Kids and guests may change the position to suit their personal comfort, but it can put unnecessary strain on your HVAC system.
Replace the battery in your home's carbon monoxide detector annually… This goes without saying. Thousands of people die annually from carbon monoxide poisoning.
We hope you find these How To Increase the Lifespan of Your HVAC System In 2022 maintenance suggestions helpful. If you have an questions, try our FAQ page 1st and if you're unable to find and answer call John at 409-925-6171