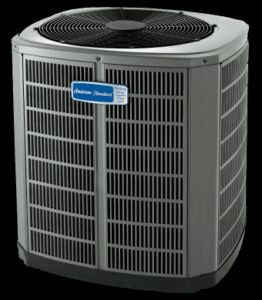 As with everything, there are advantages and disadvantages to deciding on a heat pump for your home in the League City-Houston area.
We find that people have a lot of questions concerning heat pumps. The most asked question is, "do heat pumps use a lot of electricity?" Our answer is simple… no. Heat pumps do not use more electricity.

In addition, leading sources claim efficiency stats of 200-300% over a standard gas furnace. See… https://www.energyvanguard.com/blog/is-a-heat-pump-more-efficient-than-a-furnace/
Here are 5 reasons to consider a heat pump over a gas furnace

Lower Running Costs. Heat pumps are cheaper to run than systems based on combustion…

Less Maintenance. Heat pumps require less maintenance than combustion heating systems…

Better Safety…

Provides Cooling…

Long Life-Span…
Have A Question About The Advantages Of A Heat Pump?
Call John At AirVantage… 409-354-1234
Another common question we get is… do heat pumps last longer than a gas furnace?
Heat pumps are often relied on year-round & don't typically last quite as long as furnaces and air conditioners. Their average lifespan is about 12 to 15 years. In most cases, heat pumps are worth it, although heat pumps are usually more expensive to install. However,  you tend to end up saving more money throughout the year with lower energy & maintenance costs making heat pumps a good investment. Additionally, heat pumps are much safer with no risks for a gas leak, which can expose you to possible fire and carbon monoxide.
People Also Ask… What Are The Disadvantages Of A Heat Pump?
Air source heat pumps can experience issues such as icing in extremely cold temperatures. This can ultimately damage the system, although it's rare, and modern heat pumps often include automatic defrosting. Their efficiency might be a little lower at very cold temperatures, and use more electricity during those cold days. As we know, we get the occasional hard freeze, but that is a pretty rare occurrence. The majority of the time, a modern heat pump is a marvel in efficiency and should be considered anytime you're thinking about replacing a worn out system. By the way… AirVantage partners with a leading nationwide lender to finance large emergency repairs and installations. Learn More

Take a minute and Call John at AirVantage. John is a longtime owner and operator at AirVantage and is very knowledgeable in everything pertaining to heating and cooling your home or small business. Call Now… 409-354-1234.