The effect of humidity on the frequency of a Dickinson AC  Repair is often an overlooked aspect.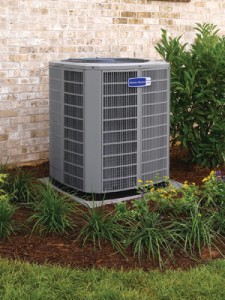 Call us at 281-704-2625 or text us at 409-354-1234
Considering your Air Conditioning System must first remove moisture from the air in your home before it can effectively drop the temperature in your home,  it's no wonder that this increase in operation time will likely cause more stress for the cooling system increasing the occurrence of a Dickinson AC Repair. Keep this in mind as our Summer time Air Conditioning needs increase with the rise of humidity and temperature.
A great way to help prevent the need for a Dickinson AC Repair is to schedule a Summer AC check up from AirVantage for only $89.95 by calling 281-704-2625 or simply text us for a quick response  at  409-354-1234 .
In regards to great humidity control the  American Standard Platinum Series ac system is excellent at reducing indoor humidity which will make your home more comfortable. Further more it's rated number 1 in a leading consumer publication for over 5 years straight so you can rest assured that when AirVantage installs this high quality ac system it will last for many years to come. We also offer a great financing plan to help keep your budget comfortable too. It's easy to apply at http://www.AirVantageCo.com on the financing page.
Dickinson AC Repair is now easier and more affordable than ever before with AirVantage and American Standard available when you need us.
If you don't need us today we'll be here whenever you're in need in the future so do this one important thing now.
Add 409-354-1234 to your phone contacts with AirVantage 20off ac  and you'll get $20 off on your service call.
Check us out on the web at http://www.AirVantageCo.com for more information and help full tips and check out why our clients rave about the excellent customer service they've received.