Being proactive about getting an AC Check Up is almost always better than having to get a Clear Lake AC Repair.
 Clear Lake AC Repair of the drain. 
One very good reason for this is drain line issues. If the drainage of the AC system is clo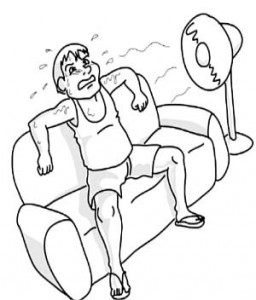 gged and drainage is then routed through the secondary drain then a homeowner may be at higher risk for water damage. This issue can make a real mess since most Air Conditioners can make 35 to 55 gallons of water in about a 7 days. An AC Check Up can identify this problem to help prevent that damage
Clear Lake AC Repair of the coolant
Another good reason is that an AC Check Up can identify a shortage of coolant in the AC  system which is meant to also keep the AC compressor cool and makes that the compressor is less likely to fail.
So you can see by just a few examples here that it's clearly better to be ahead of the problem to help the Air Conditioner last longer and help keep you cool and comfortable this summer with an AC Check Up. If you should need a Clear Lake AC Repair however, chances are one professional service technicians is doing an AC Repair Nearby and can be by your place quickly to get you back to that cool and comfortable feeling that we all want.
At AirVantage Air Conditioning and Heating, we will check these items and more in our routine AC Check Up for only $89.95 for a limited time. Be sure to mention you saw this informative article and we will offer an additional discount.
Tell your Friends and Neighbors about us so they can experience the Quality of AirVantage AC Service as well.
Call 281-704-2625 or 409-925-6171 for this limited time offer
On the web http://www.AirVantageCo.com