Electric heating systems for homes provide long life, low maintenance, high efficiency at a low cost point.
Why Electric Heating?
Electric heating is instantaneous. After adjusting the thermostat on your system, you're ready to go! The unit responds immediately and silently unless it has a ventilation mechanism. All the energy required is then used at 80% here along the Gulf coast. The home or one of its rooms receives a uniform, enveloping warmth free of turbulence or the risk of gas contamination… and, there are no unpleasant odors.
Call 409-925-6171 for info on the best heating system for your home.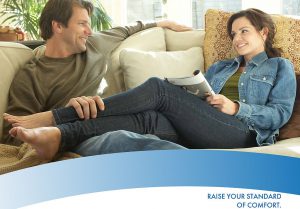 Electric Heating Advantages
Safety. Central heating systems powered by electricity are safer than fuel-fired heating systems because they avoid the hazards and problems associated with using a combustion process to heat air.
Other advantages are:
Indoor Air Quality
Simplicity and Convenience
Operating Costs
Efficiency and Function
How electric heating systems work
Before you can understand exactly how an electric furnace works, you must familiarize yourself with the basic parts used in this appliance. An electric furnace contains the following parts:
Plenum: A small area that allows air to circulate more freely.
Heating relays: These control electricity flow to the heating elements.
Heating elements: Used for converting electricity into heat.
Blower and Blower motor: Responsible for pushing the heated air out of the furnace. (This is why they are called forced air electric furnaces.)
Power relay: Controls power flow through the furnace.
Transformer: These control voltage and transform it to the type required for the furnace.
Return air ducts: Suck in air for the furnace to heat.
Sequencers: Switches heating elements on and off in sequential pattern to avoid overloading.
Elements: Electric resistance coils that heat the air circulated by the blower. In electric furnaces, the elements are activated in stages to prevent overheating.
Thermostat: Also known as a limit controller, the thermostat is built into the electric furnace system to regulate the temperature. It can shut the system down to
prevent overheating.
Filters: Filters keep dust, hair, and particulate matter from being sucked into the blower fan and recirculated throughout your home. Filters help keep your home's air free of contaminants. Replacing the filters every few months also keeps your electric furnace running smoothly.
Should I Buy a House with Electric Heat?
Buying a house with electric heat can be an excellent choice if the heating units are up to date with multiple zones, the home is well insulated, and you keep the thermostats at an average of 68 degrees.
Want To Know More? Download Our Product Brochure
How much does a new heating system cost?
A general range for a complete installation* of an American Standard 80% efficient electric heating system from Air Vantage Heating & Cooling is $2700 to 2800.00.
For a firm quote… call John at Airvantage, League City's most trusted AC repair and installation company. Call Now for an appointment 409-925-6171 or check out our customer reviews here.