Are AC Check Up's Worth It?
That's a question we get a lot and the answer is Yes. An AC tune-up is certainly worth it & the money invested. Just like your car, boat, or lawn mower, your AC system is a pretty complicated system that gets a lot of use… 24 hours a day. Your AC system (also known as HVAC) is full of crucial moving components that simply get a lot of wear and tear over time. Your AC system doesn't operate at its best when it's neglected and worn down.
Take Advantage Of Our AirVantage Fall AC System Check Up.
Get $20 Off Our Usual $89.95 Fall System Check.
Call 409-354-1234 & Mention "Fall Check Up 2022."
Discount Expires Nov 1, 2022

Heating check up season is here now that Fall is both officially and actually here.  You can see the morning temps in the high 50's and feel the cool weather in the air.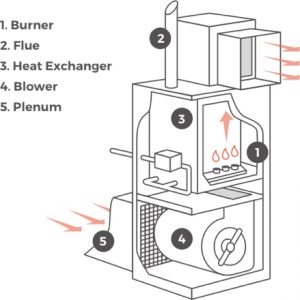 Gas furnace check ups are the focus for this time of year. Be sure your heating system is ready to operate safely and efficiently. Checking the flue exhaust pipe and safety controls are just a few of the items checked during our fall heating check up special.
AC System maintenance tips… Learn More
How much does it cost to check AC
For a limited time AirVantage is offering $20.00 off our regular $89.95 heating service call. Call to schedule today… 409-354-1234.
What's Included in our Fall AC Check up? HVAC Tune-Up Checklist:
When your AirVantage service tech arrives this Fall to perform your heating system
tune-up, here's what to expect:
Thermostat testing and settings review

Electrical connection tightening

Lubrication for all moving parts

Controls check

Clean condensate drain

Change air filter

Check and adjust blower motor and belts

Check plenum and ducts for leaks
Here's What you can do to help…

Keep Equipment Clear

Improve System Airflow

Learn Smart Thermostat Settings

Change filters regularly
If you want to know more and if AC Check Ups Are Worth It, call our resident expert, John. With over 30 years of continuous experience, John can help with any AC system question you have. 409-354-1234
Is your Heating System just not doing it's job? Has it lost it's efficiency? Does it make noise? Call John today for an affordable quote on a new heating system. Financing is Available.