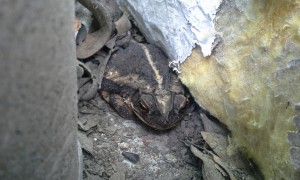 This guy watched me the whole time while I fixed his air conditioner. I assume it was his cause he was living in it.
He appeared to be pleased with AirVantage as his A/C repair company since we were prompt, professional and the price was great.
I happen to think his name is Todd though he never did really say.
If you happen to need service on your A/C (ahem) Home, just give us call at 281-704-2625 or 409-925-6171.
Click  http://www.AirVantageCo.com